Strengthening Talent Management for Your Business
Why Should Employers Care?
A strong talent pipeline is essential to long-term business success. This talent pipeline is most effective when businesses are actively engaged in the process as producers of talent, working with education and training providers to articulate hiring and skill needs and working collaboratively to develop training to meet those needs.
The TalentFOUND gateway provides resources for employers looking to strengthen their talent pipelines by collaborating with partners in their communities and across the state.
Whether you are looking to test out skills-based hiring, upskill team members, increase employee engagement and retention or diversify your pool of potential candidates, TalentFOUND can connect your business to the tools and resources to help you hire, retain, and grow your talent and help you better connect with other affiliates of the network.
Colorado's economy is thriving and the demand for talent is strong. Our population continues to grow, and the nature of work is continuously evolving due to innovation and technology. Thank you for your interest in creating shared value for Colorado communities as you look to strengthen your talent pipeline and upskill workers to keep pace with this change.
Talent Management Lifecycle
Workforce planning, hiring, and retention and succession are the three key stages of the talent management lifecycle. Training is critical to both prepare the future workforce and upskill the current. Partnering is at the center as an element which can strengthen work in all of these areas.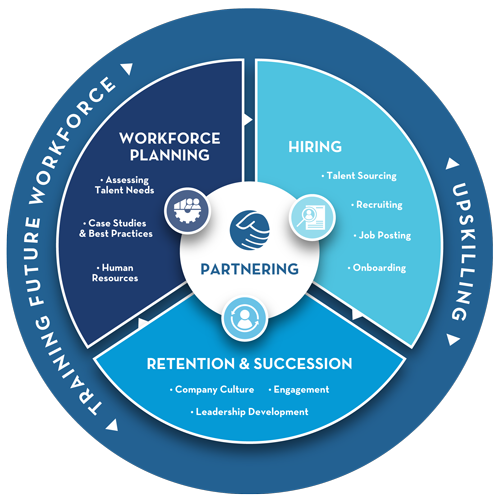 Colorado is committed to building and maintaining a strong economy, and the foundation of a strong economy is a strong workforce. Collaboration plays a critical role in developing and maintaining a robust talent pipeline throughout the state. The TalentFOUND network is made up of public and private stakeholders from across Colorado's talent development network.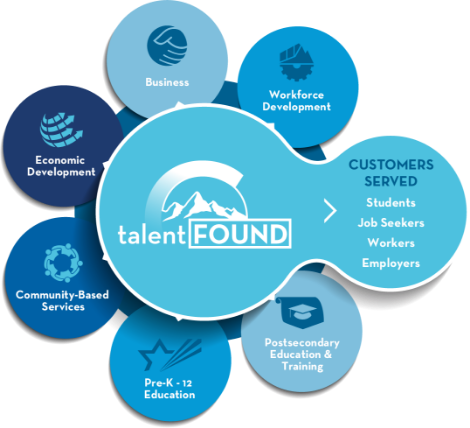 TalentFOUND is the Colorado talent development network
Representatives from business, economic development, workforce development, education and training, and community-based organizations provide programs and resources which are essential to helping businesses, students, and job seekers each find their own unique path to success. Together, these affiliates created the TalentFOUND electronic gateway to serve as a centralized access point to resources for employers, students and job seekers.
Resources for Employers
Reviews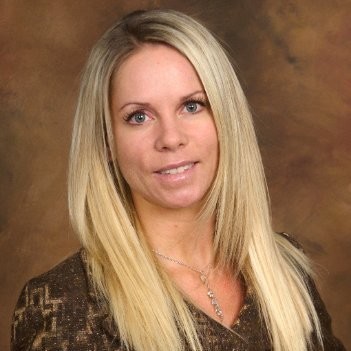 What's great about TalentFOUND is that it serves as a central access point for all the resources that are available for organizations and service providers.
Heather Gallien | Director, Marketing & Communications, RK Mechanical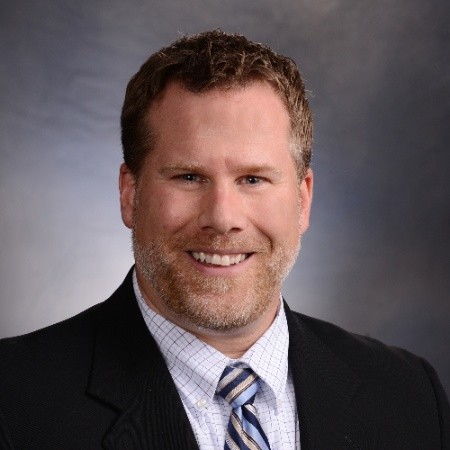 Through TalentFOUND, being able to integrate the variety of resources will get the right people on the right path directed to right resources.
Evan Abbott | Director of Organizational Development & Learning, Employers Council
Become
an Affiliate
Any organization of the Colorado talent development network can become an affiliate of TalentFOUND.
Sign-up