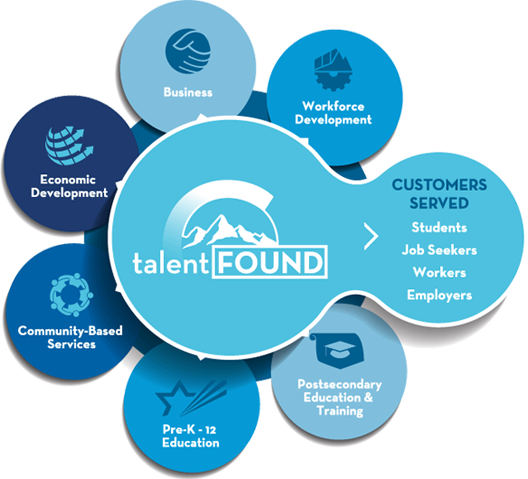 TalentFOUND is Colorado's Talent Development Network
Discover Ability > Develop Talent > Find Success
The TalentFOUND gateway connects individuals and businesses with the most relevant tools and resources of the Colorado talent development network, helping students, job seekers, workers, and employers create their own unique paths to career and business success.

Want the most from your education? Want a better job? Need skilled talent? TalentFOUND can help.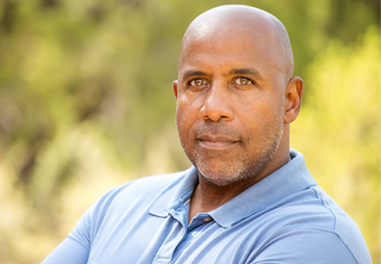 My Colorado Journey, powered by TalentFOUND, can help connect you with the resources and training you need for the jobs of today and tomorrow. No matter where you've come from or where you want to go, My Colorado Journey can help you define and design your unique path to a great job, a rewarding career, and a prosperous life.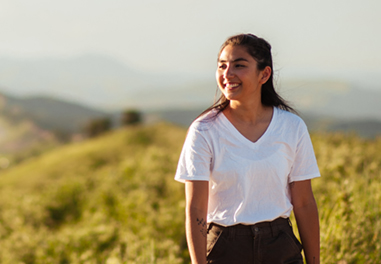 The journey to a successful career is as varied and unique as you are, but the formula is universal:
Discover your talents and refine your skills through education and training
Line up your interests, skills, and abilities with the jobs businesses need to hire
Obtain the work experience that will set you on your way
Refine your skills and continue on your unique journey to success
My Colorado Journey, powered by TalentFOUND, can help you get where you want to go.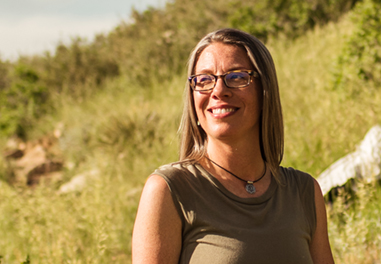 Find and develop the talent you need to compete and thrive.
One of the biggest challenges to growing your business and staying competitive is finding, hiring, and training skilled workers who can contribute immediately and continue to grow into a successful career at your company. Colorado is nationally recognized for aligning workforce, education, and economic development services and programs to help your business find and train the skilled workers you need.
Explore
Not sure where to start? Don't know where you want to go?
These resources can help you navigate your many choices so you can design your own unique path to  success.
Begin Your Journey
TalentFOUND, the Colorado talent development network, comprises the systems, partners, programs, and initiatives offering services to ensure students, job seekers, and workers have access to meaningful careers, and employers have access to skilled talent.