Below you can find access to the TalentFOUND toolkit guidelines as well as download design and branding elements. Please refer to the Toolkit PDF for information regarding usage of TalentFOUND branding materials.
Review the Full TalentFOUND Brand Usage Toolkit
Learn about the brand messaging
Includes full visual brand guide (colors, fonts, etc.)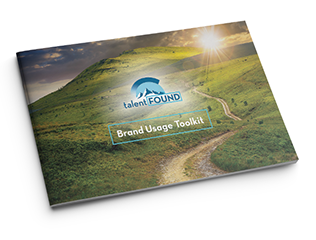 Download Assets
Please fill out the form below to download our assets.